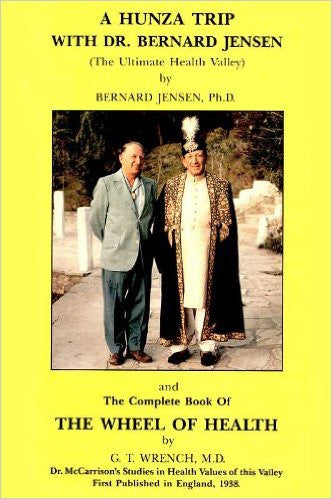 A Hunza Trip With Dr. Bernard Jensen
I know that nutrition is one of the greatest arts in the healing profession. I do not know why it has not been taken more seriously and taught more extensively in colleges and medical schools.

I believe in nutrition so much! With it, we see the value of our fruits, berries, nuts, etc. and how we can use them in our life. They are the foods that make our shoulders, that repair the sciatic nerve, and take away the irritation of acids that settle there. When we realize the value of our foods, I am sure we will go back to what Hippocrates said: "Food should be your medicine and your medicine should be your food.: This is what I believe in
QUESTIONS & ANSWERS
Have a Question?
Be the first to ask a question about this.
Ask a Question