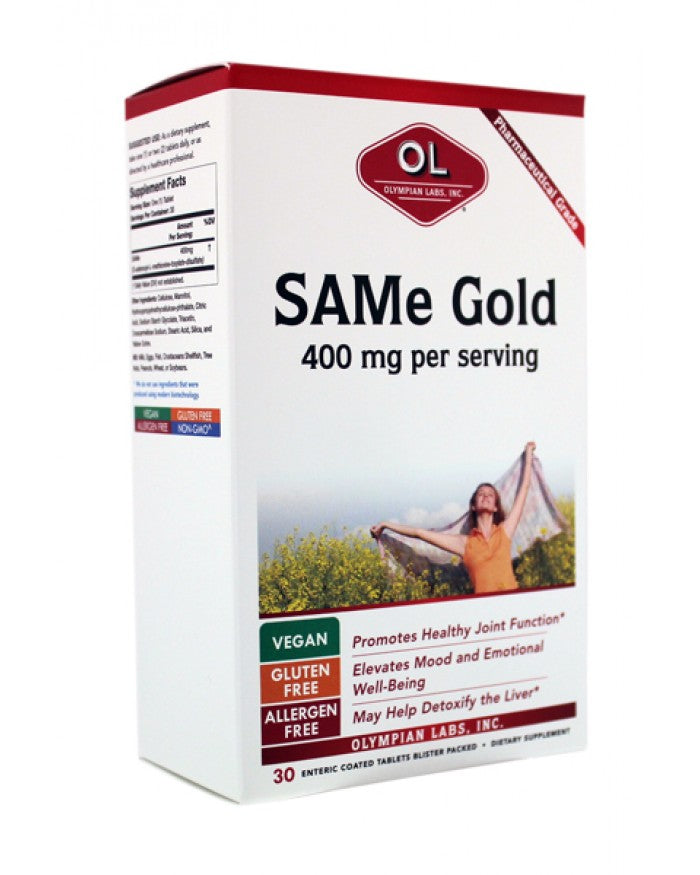 SAMe GOLD 400mg (OLYMPIAN LABS) 40 tabs
People dont often talk about the benefits of supporting our mental health. If they do, in this day and age, many people will often look to prescription drugs. SAMe Gold by Olympian Labs is a natural and great way to support positive mood health with antioxidant properties. It has been used broadly in Europe for mental health. Furthermore, SAMe Gold may also support both liver and joint health.

SAMe (S-adenosyl-L-methionine) is naturally occurring and manufactured within the body and levels are known to decrease with age. Emerging clinical research suggests SAMe is able to cross the blood-brain barrier where it affects the synthesis and activation of various brain chemicals, such as neurotransmitters which can help elevate mood and emotional well-being.
QUESTIONS & ANSWERS
Have a Question?
Be the first to ask a question about this.
Ask a Question