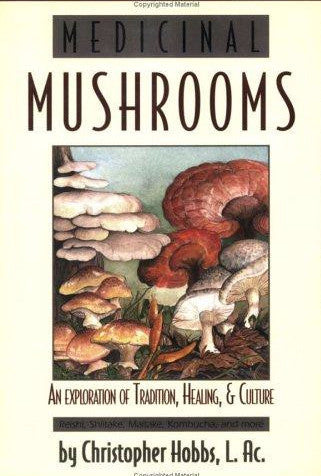 Medicinal Mushrooms
An Exploration of Tradition, Healing, & Culture
by Christopher Hobbs, Harriet Beinfield.
Medicinal Mushrooms is a modern handbook for exploring and understanding the rich traditions of healing fungi in Eastern and Western cultures. Author Christopher Hobbs thoroughly documents and details the nutritional and health benefits of over 100 species of edible fungi. Medicinal Mushrooms is the most complete work on the cultural, health-promoting, and medicinal uses of mushrooms ever published
QUESTIONS & ANSWERS
Have a Question?
Be the first to ask a question about this.
Ask a Question