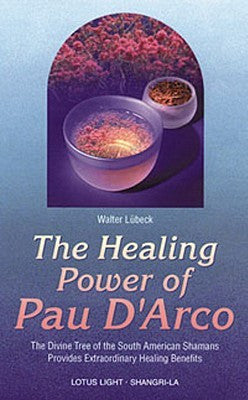 Healing Power Of Pau Darco
Pau d'Arco is a traditional South American herb long revered for its extraordinary healing powers. This book explores its many and varied uses, its specific preparation techniques and some background on its long history. The components of the lapacho (pau d'arco) bark have a detoxifying, anti-mycotic and anti-carcinogenic effect. The native South Americans called it the "divine tree." The book includes the best recipes for using the tea effectively.
Paperback, 132 pages
Published June 1st 1998 by Lotus Press (WI)
Original TitleHealing Power of Pau D'Arco (Shangri-La)
ISBN 0914955527 (ISBN13: 9780914955528)
QUESTIONS & ANSWERS
Have a Question?
Be the first to ask a question about this.
Ask a Question