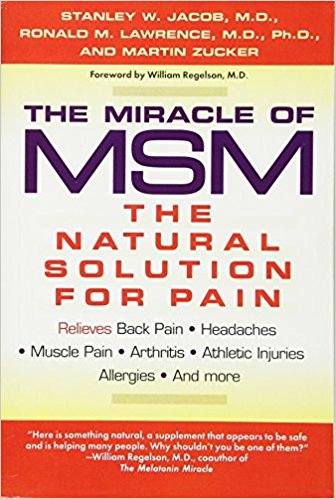 Miracle Of Msm
Documents current research on the nutritional supplement that shows promise as a treatment for pain and inflammation.
"Here is something natural, a supplement that appears to be safe and is helping many people. Why shouldn't you be one of them?" —William Regelson, M.D., co-author of The Melatonin MiracleMSM, or methylsulfonylmethane, is the first safe, natural, side-effect-free remedy for many types of pain and inflammatory conditions. In this authoritative look at MSM, Drs. Stanley Jacob and Ronald Lawrence reveal how to tap into the benefits of this amazing "miracle" compound. Experienced in the successful treatment of thousands of patients for pain, they explain how to take MSM—how much, when, with what foods, and in what form—to relieve pain in its many varieties, including: * Degenerative arthritis * Chronic back pain * Chronic headache * Muscle pain * Fibromyalgia * Tendintis and bursitis * Carpal tunnel syndrome * TMJ * Post-traumatic pain and inflammation * Allergies * and more
QUESTIONS & ANSWERS
Have a Question?
Be the first to ask a question about this.
Ask a Question