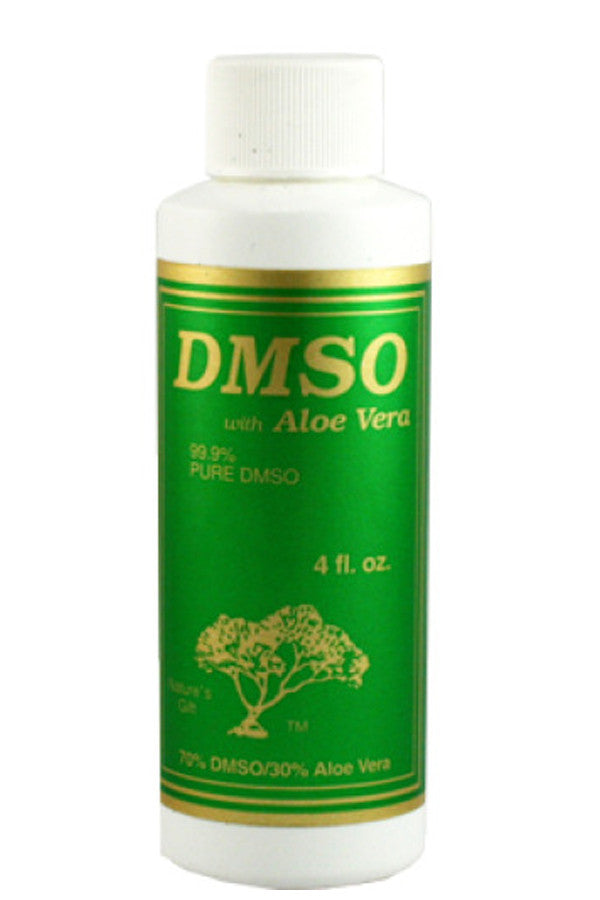 70% Dmso With Aloe Vera (Green)
DMSO is a natural substance derived from wood pulp and is harmless when used with the proper precautions. It is sold as a solvent. DMSO is an amazing substance that has many uses throughout the world. DMSO may be helpful for relieving pain, inflammation, scleroderma, and interstitial cystitis however, intended use is as a solvent only and the choice of using it in other applications is the sole responsibility of the user. Dimethyl Sulfoxide is a clear liquid known for its ability to permeate living tissue. It is believed to help with the stimulation of cellular process. Although it has a slightly unpleasant odor it seems to help block pain, reduce inflammation, kill bacteria and funguses, reduce blood clotting, improve circulation, neutralize free radicals, stimulate the immune system, and hasten the healing of wounds. The face and neck are more sensitive to topical DMSO than other parts of the body, and the maximum concentration of DMSO should therefore be reduced by diluting the concentrate with sterile or distilled water. If you develop a rash or redness, you may want to reconsider using this product. 
70% DMSO  
30% Aloe Vera

8oz Liquid and 4oz Liquid
QUESTIONS & ANSWERS
Have a Question?
Be the first to ask a question about this.
Ask a Question