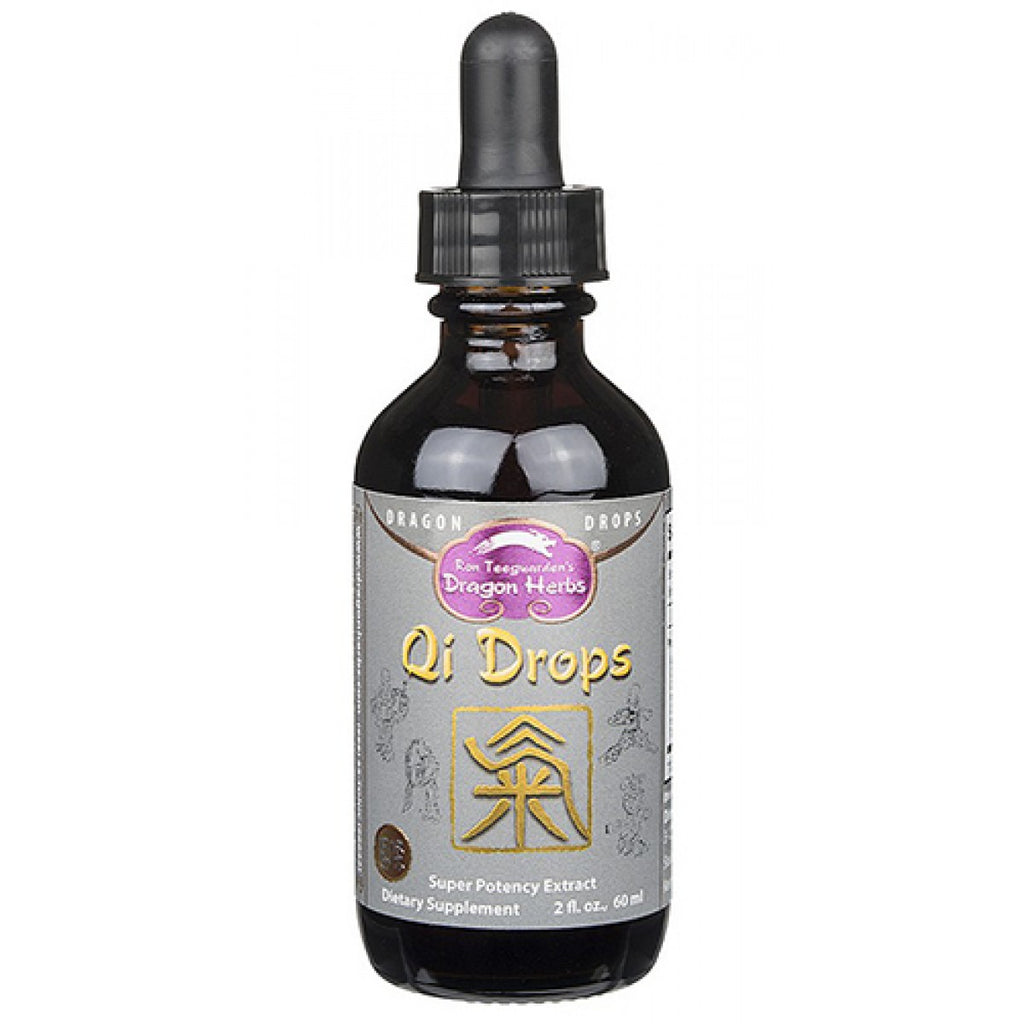 Qi Drops (Dragon Herbs)
We all need Qi on a constant basis. Qi tonics provide the energy required to be adaptive and for the immune system to function optimally. Chinese herbalism is rich in Qi tonic herbs, and Qi Drops is the quintessential Qi tonic formulation. It contains most of the premier Qi supertonics used in Chinese tonic herbalism, including Ginseng, Gynostemma, Codonopsis, Astragalus, Tibetan Rhodiola, Siberian Ginseng and others. This very powerful formula will increase Qi production in the body by supporting the functions of the lungs and digestive system. Sung Jin Park, Ron Teeguarden's Taoist mentor, had this to say about Qi: "The power of Qi can be seen in the power that enables a person to move and live. Qi is the invisible life force which enables the body to think and perform voluntary movement. It can be seen in the movement of energy in the cosmos and in all other movements and changes. Qi circulates through the twelve meridians, the energy circuitry of the body, to nourish and preserve the inner organs." Qi Drops is the ultimate broad spectrum adaptogenic Qi tonic elixir.
QUESTIONS & ANSWERS
Have a Question?
Be the first to ask a question about this.
Ask a Question