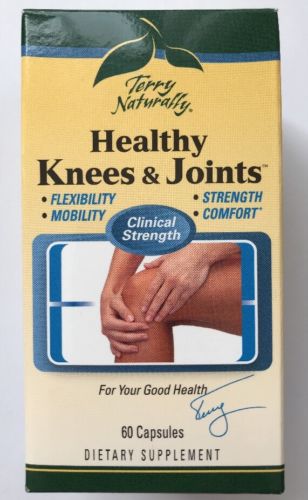 Health Knees & Joints (Europharma) 60 caps
WALK, RUN, DANCE!
The ingredients in Healthy Knees & Joints™ provide strong support for the comfortof weight bearing joints, especially our hips and knees—and help support their structure as well. For you, that means even more support for your active life!* 
This formula supports:
   • Greater knee comfort
   • Joint flexibility
   • Walking distance
   • Enhanced quality of life*

Healthy Knees & Joints provides the clinically tested combination of high-absorption curcumin and specialized boswellia extract combined with Vitamin D3 and fructoborate for even greater benefits.*
STRONG INGREDIENTS FOR YOUR ACTIVE LIFE!
High-absorption curcumin, with greater absorption compared to standard curcumin extracts and boswellia are clinically studied for their powerful support of walking distance, mobility, comfort, and maintenance of joint strength. The clinical research on this combination showed amazing benefits that support a healthy, active life!*
Vitamin D3 helps support bone and cartilage structure—critical for healthy, strong joints.*
Fructoborate is a unique form of boron that provides targeted support to joint structure. In clinical research, it supported joint flexibility and significantly boosted Vitamin D3 absorption.*
QUESTIONS & ANSWERS
Have a Question?
Be the first to ask a question about this.
Ask a Question