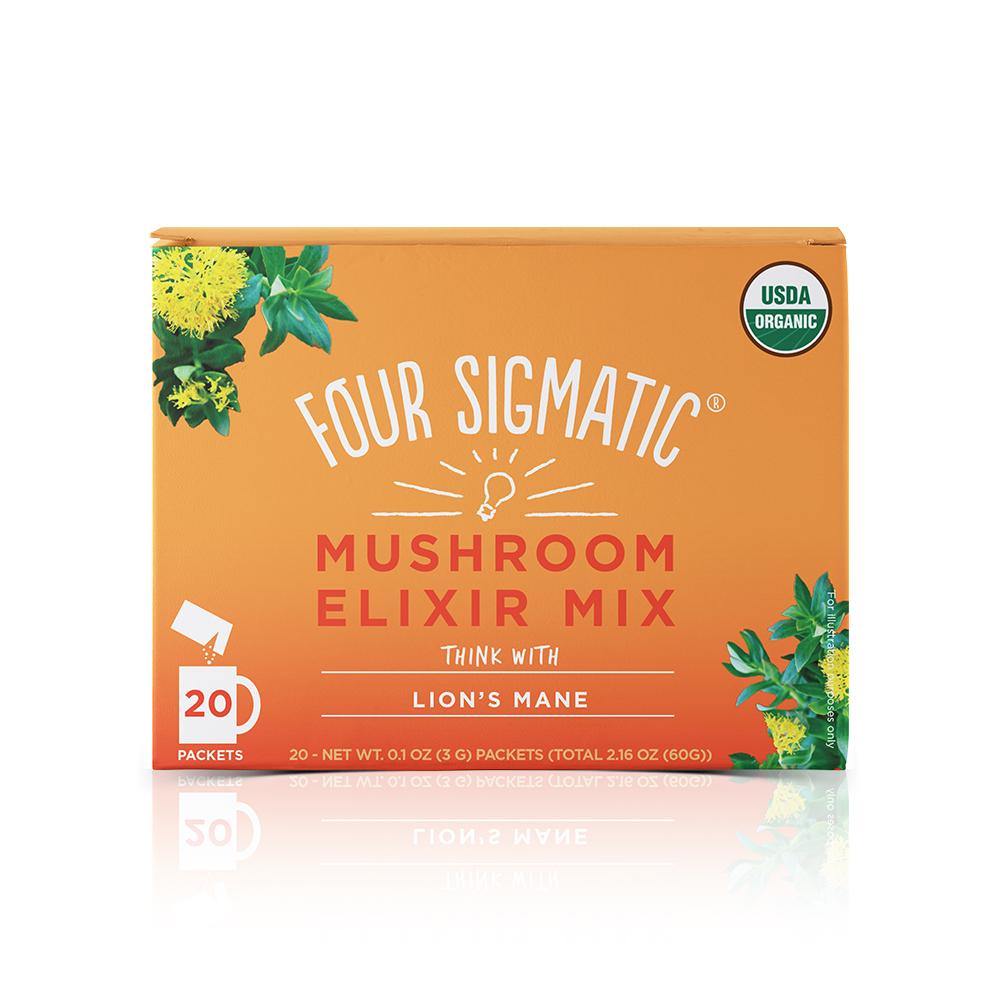 Lions Mane Herbal Mushroom Tea Drink Mix W/Sweet Herbs 20 ct
Optimizes brain and nervous system function.
Contains 20  single packets
1,500 mg of organic dual-extracted Lion's Mane fruiting bodies per packet
Contains star anise, and mint, which together, give the mix a delicious, refreshing flavor
It's the pencil sharpener for the digital age - allowing you to be "on point" as you put your mind to the next task. Whether you're writing your next best-seller, prepping for exams, or facing a deadline at work, our savory Lion's Mane Elixir makes putting your nose to the grindstone actually smell pretty good. Additional ingredients include organic peppermint, rose hips, rhodiola root and hint of stevia (reduced 50% from old recipe).
QUESTIONS & ANSWERS
Have a Question?
Be the first to ask a question about this.
Ask a Question