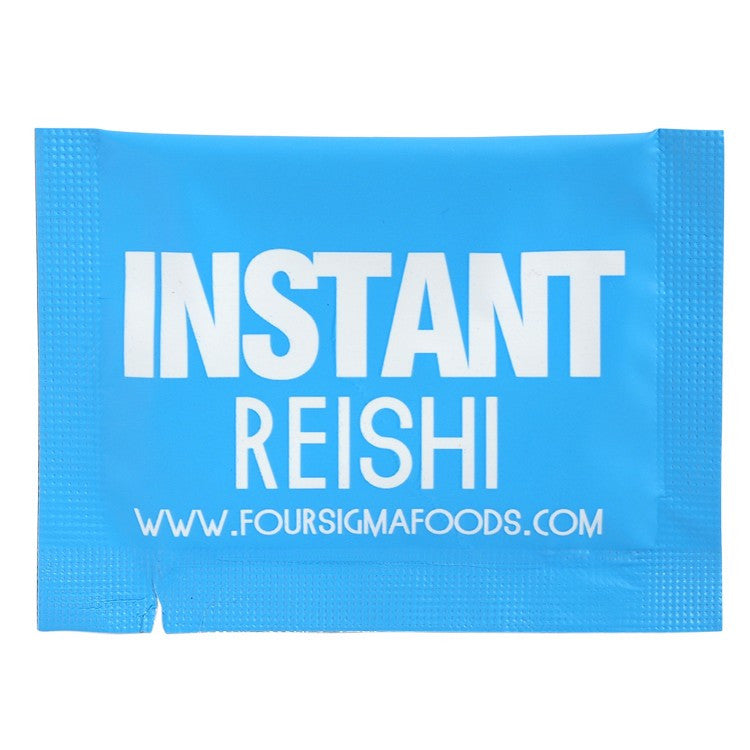 Reishi Superfood Drink Mix W/Supporting Herbs (Single Pack)
Reishi Elixir is pure log-grown reishi mushroom! Each dose of this Elixir has 1,000 mg of our red reishi extract with at least 30 percent polysaccharides (more than 15 percent beta-glucans) and 2 percent triterpenes. 
We only use the fruiting bodies of red reishi (Ganoderma lucidum). The mushrooms are grown in real linden logs cut from a forest, which ensures proper nutrition so that the reishi mushrooms have all of the nutrients needed to grow. We don't use the mycelium (or "roots" of the mushroom), but rather, we allow the fungus to concentrate all of its power into the actual mushrooms before taking them through our state-of-the-art dual-extraction process.
Licorice brings a unique touch to our Reishi Elixir.There are 175 mg of licorice root extract in each packet (which totals to less than 4.4 mg of glycyrrhizic acid).
Star anise (not the dangerous Japanese star anise.) and peppermint leaf is in this combo to add a nice minty touch to the taste.
A pinch of stevia leaf extract for calorie-free sweetness is used to round out the bitterness of the mushroom. 
QUESTIONS & ANSWERS
Have a Question?
Be the first to ask a question about this.
Ask a Question