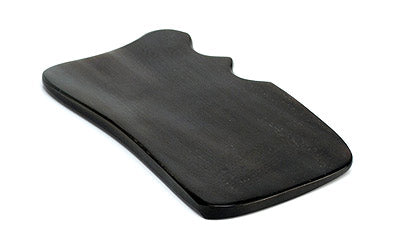 Gua Sha Arch
Gua Sha is an ancient Asian technique of healing and finding areas of Ki blockage. Is is performed by scraping the skin using these special Gua Sga tools which are made from natural horns. When scrapping the areas of blockage will apprear a darker red or purple color. It has been used to releive pain and is also effective on colds and flus.
Gua Sha Tools we carry are made of smooth and polished natural horn.
QUESTIONS & ANSWERS
Have a Question?
Be the first to ask a question about this.
Ask a Question