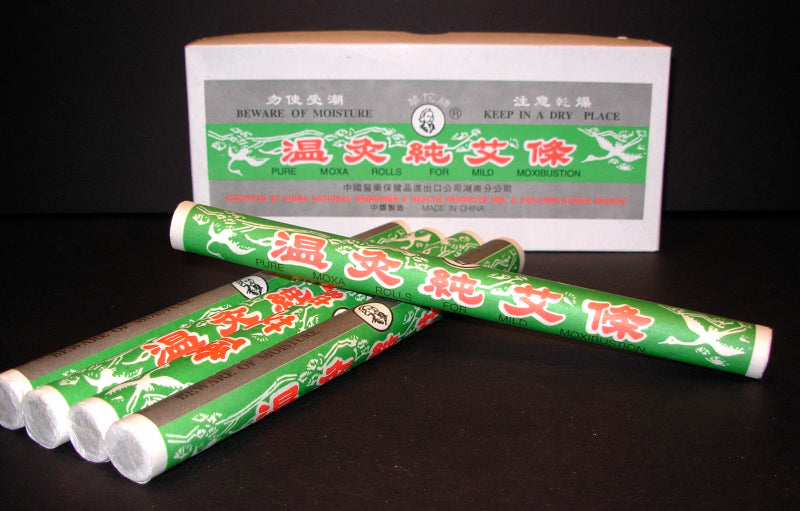 Moxa Sticks (1 Stick)
Moxibustion, or the use of Moxa Sticks is a large part of Chinese Medicine similar to acupuncture and often times used in conjunction with acupuncture. Moxa sticks are generally cigar like rolls of the Chinese herb Mugwort (Artemesiae Vulgaris) and have a variety of methods for use. They can be held close to the skin near acupuncture points, small roles can be placed on the end of acupuncture needles, or small cone like pieces can be placed directly on the skin and removed when the heat becomes uncomfortable. Moxa sticks are primarily used to treat a deficiency of Yang energy which manifests itself in the form of cold symptoms such as an overall feeling of cold or cold feelings in the feet and hands. Additionally, moxa sticks are also commonly used by pregnant women to turn a breech baby prior to giving birth or to treat heavy menstrual bleeding.
QUESTIONS & ANSWERS
Have a Question?
Be the first to ask a question about this.
Ask a Question