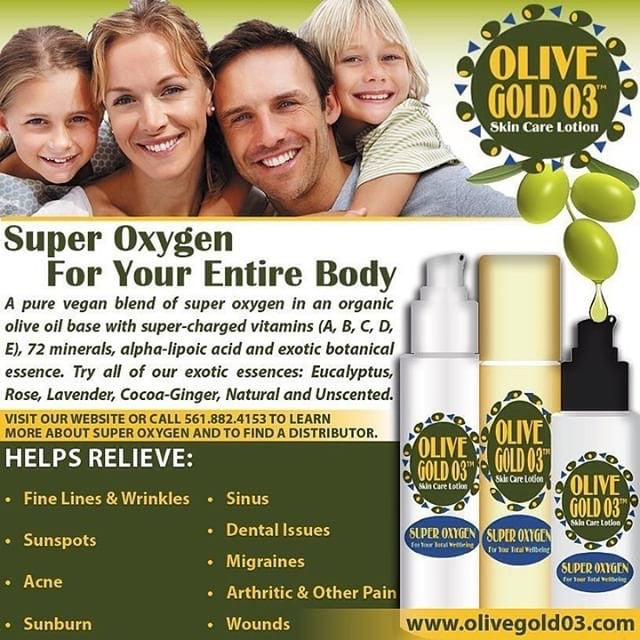 OLIVE GOLD 03 ORGINAL SCENT 2 oz
Ways to use this product are:

HEMORRHOIDS AND FISSURES: To relieve itching, pain and irritation, apply OG3 to anal area, 2-3X daily until healed.

-LIVER DETOXIFICATION: Before bed, take rub a few drops of OG3 around liver area. It helps speed
detoxification of liver. It synergizes with the supplements for quicker, better results!

-MOSQUITO, SPIDER AND ANT BITES / BEE STINGS: Apply OG3 to area and rub gently.
It acts as an antiseptic, relieving pain while taking the itch out and promoting healing.
can olive gold 03 be used internally?

Olive gold is not rated to use internally. They have a topical formula and a tooth formula to use for oil pulling in the mouth or oil brushing of the teeth, however it is not rated for internal use. For more information please contact the Olive Gold company.