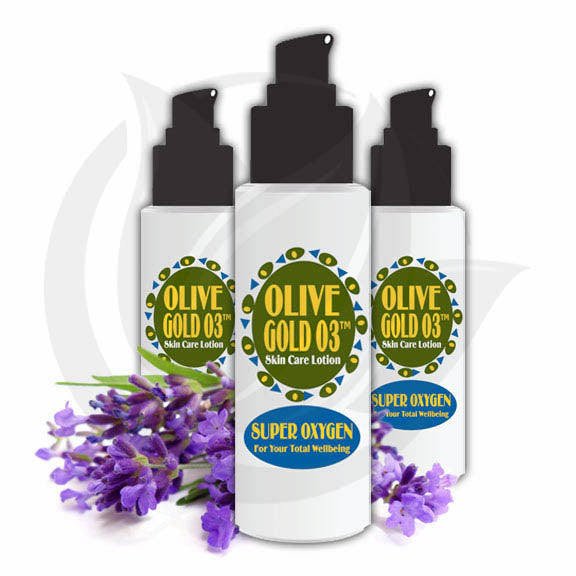 OLIVE GOLD 03 LAVENDER SCENT
OLIVE GOLD 03: A MIRACULOUS Multi-Purpose Topical Lotion,
For Health and Beauty that May Help With Neutralizing toxins by Adding an Abundance of Ozone/Oxygen plus other Vital Harmonious Elements. It can help with Creating Greater Brain Function, for Alertness and Mental Clarity. It gives you Oxygen Enriched Blood, witch gives you More Energy to the Muscles, Providing Greater Performance with Less Ache and Pain. It can also Enhancing the Metabolism, allowing better Digestion and Detoxification. *This listing is for one bottle of product.
Is it a pack of 3?

This listing is for one bottle of product, and you can choose between 2oz and 4oz sizes