Oxyoz Ozone Generator
The first comprehensive Ozone Oxygen Mini-Spa System
For Air, Water, Shower, and Bath


OZX-300ST Ozone Generator is a newer version of OZX-300AT. It has all the features of OZX-300AT has and a lot of improvements. It is totally digital controlled. It provides a soundless output because of the higher frequencies was used in making ozone.
Specifications of OZX-300ST Ozone Generator:
Max. Ozone Output: 200mg/hr without connection to air dryer
500mg/hr with connection to air dryer
Adjustable Ozone output: 10% to 100% of Max. ozone output
Internal Air Pump Output: 1-2 L/M
Timer: 1,3,5,10,20,30,…, 90min timers and constant ON function
Wattage: 10W
Internal Air Pump Air Pressure: 17kpa
Ozone Generating Method: Corona Discharge (Ozone Tube)
Gas Resource: Ambient Air
Air Inlet Dim: 6.5mm
Outlet Dim: 6.5mm
Power Source: AC110V 60Hz or AC240V 50Hz
Body Size: 115mmX215mmX55mm
Net Weight: 800g
Power Cable: 1-1.5 m in length
Case: Plastic injection molding
Features of OZX-300ST Ozone Generator:
1. Highly efficient corona discharge ozone production technology with low power consumption (10W).
2. Adjustable ozone output.
3. Silent and vibration-free built in air pump.
4. Work together with Enaly 200 ml Air Dryer.
5. Comes with 2 sets of high quality air hoses and ceramic diffuser stones.
6. Free ozone application guide.
7. Compact and durable design.
8. Installation free, use instantly.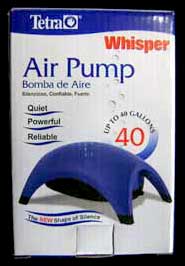 Application and Functions
- Purifying Drinking Water: Ozone can be pumped into a glass or bottle. As activated oxygen is created, it disinfects, enriches, and enhances the quality of water. After ozonating, let the ozone saturate the water for about 5-10 min, and break down to a more palatable water rich with ozone/oxygen. Great for tea, coffee, soups, and cooking The taste is far better!
- Purifying fruits, vegetables, and meats, which are susceptible to agricultural and chemical residue. Simply put them in a container full of water, and diffuse the ozone into the water. Toxins with be significantly neutralized.
- Put bubbler into your bath, and attach the special Shower Head Filer to your shower.

1 Year Warranty
QUESTIONS & ANSWERS
Have a Question?
Be the first to ask a question about this.
Ask a Question