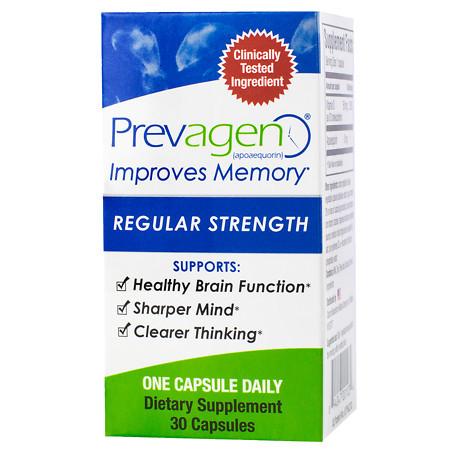 Prevagen Regular Strength 30 caps
Prevagen is a novel dietary supplement designed to fight aging. Prevagen is the first and only all-natural supplement from jellyfish and is designed to replenish age-fighting proteins lost over time. Scientific studies show a reduction in cellular death of up to 50% when treated with Prevagen compared to non-Prevagen treated cells. Prevagen is the only supplement to address aging through the restoration of calcium-binding proteins.
QUESTIONS & ANSWERS
Have a Question?
Be the first to ask a question about this.
Ask a Question