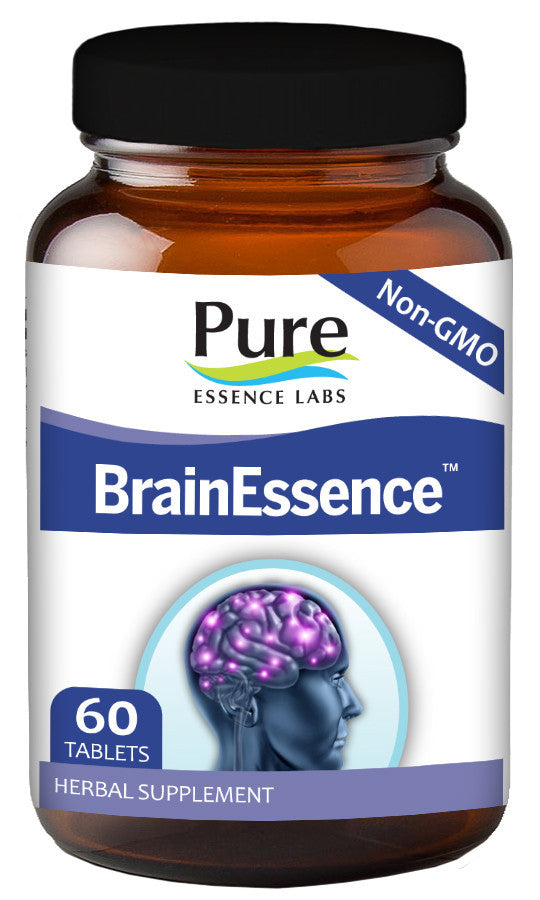 Brain Essence (Pure Essence Labs) 60 Count
As we age, we all occasionally struggle to remember names, dates, and where we put the car keys. This happens for several reasons which are thought to be part of the normal aging process.

While we can't keep these things from happening, nature provides some wondrous tools to help us minimize their impact with ingredients known to support alertness, memory and learning. This reality has led to the production of countless "memory" supplements. However, most only work in a single direction. For maximum memory and problem-solving support, you must take the holistic approach of addressing these issues.*.
* This statement has not been evaluated by the Food & Drug Administration. This product is not intended to diagnose, treat, cure or prevent any disease.
QUESTIONS & ANSWERS
Have a Question?
Be the first to ask a question about this.
Ask a Question