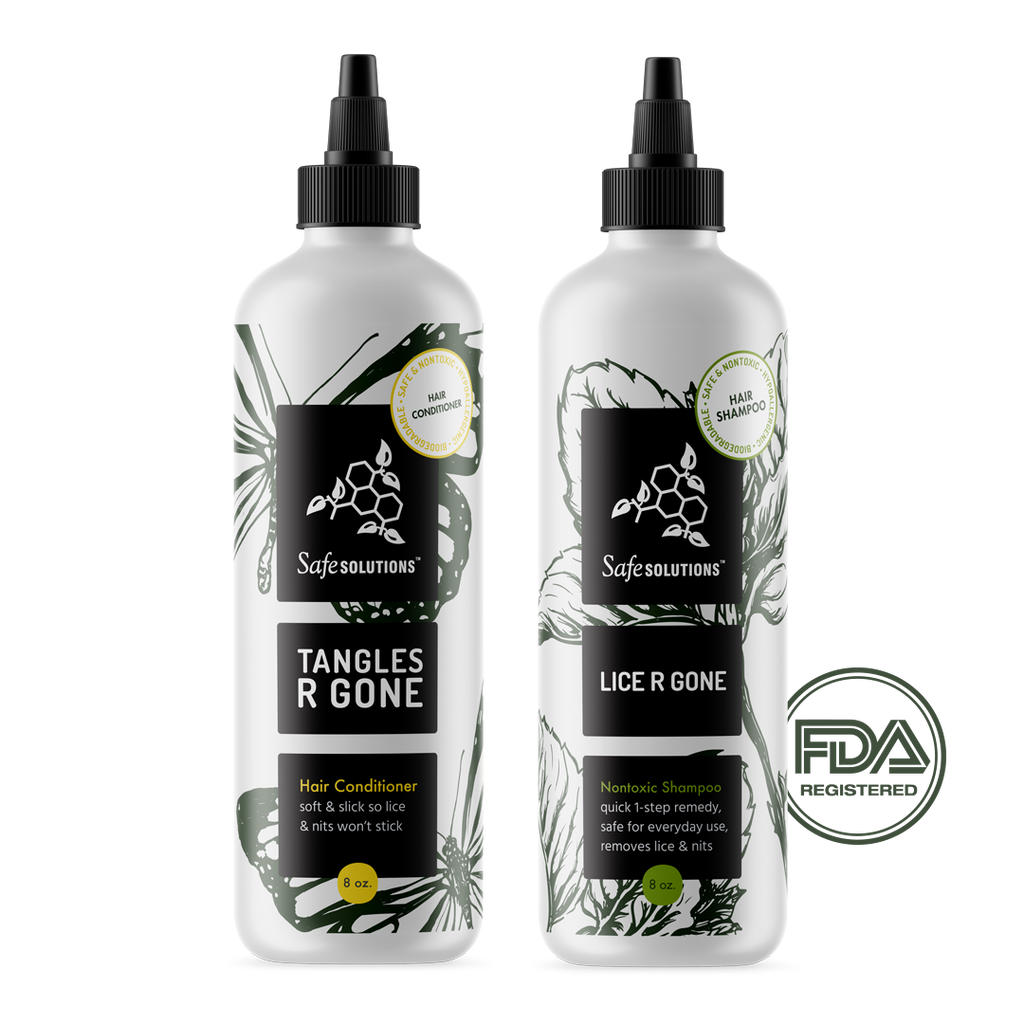 Lice R Gone & Tangles R Gone Duo - Natural Lice Shampoo - Safe Solutions
Lice R Gone® nontoxic lice shampoo treatment removes lice and nits on contact. The all-natural enzymatic formula is pH balanced, hypoallergenic and biodegradable. Lice R Gone is pesticide-free, environmentally friendly and safe for children. Lice R Gone is the quickest, safest and most reliable way to cure head lice and care for your kids! Our mission is to protect families and schools from dangerous pesticides.
*We include a free nit comb in this duo package!
Tangles R Gone® hair conditioner in combination with Lice R Gone® to ease removal of stubborn nits and enhance prevention of reinfestation. Lice R Gone® is an enzyme-based Patent Process and is registered with USFDA as an approved Medical Device. Ingredients are food-grade quality and Generally Regarded As Safe (GRAS).
QUESTIONS & ANSWERS
Have a Question?
Be the first to ask a question about this.
Ask a Question