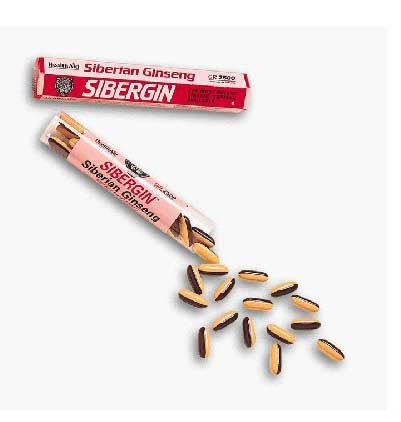 SIBERGIN SIBERIAN ELEUTHERO
How is SIBERGIN® different from Ginseng ?



SIBERGIN® contains pure extract of Siberian Eleuthro the most researched herb in the world. Unlike its botanical "cousins" Korean Ginseng (overall stimulating) and American Ginseng (overall sedating), SIBERGIN® is the ideal and all-purpose herbal adaptogen. SIBERGIN®'s active components called eleuthrosides produce a harmonious and natural balance between energy and tranquility for both men and women of all ages. Used and prescribed by medical doctors, holistic practitioners and athletic trainers in Europe and America, SIBERGIN® is and effective adjunct to any health-enhancing or athletic training program.
QUESTIONS & ANSWERS
Have a Question?
Be the first to ask a question about this.
Ask a Question