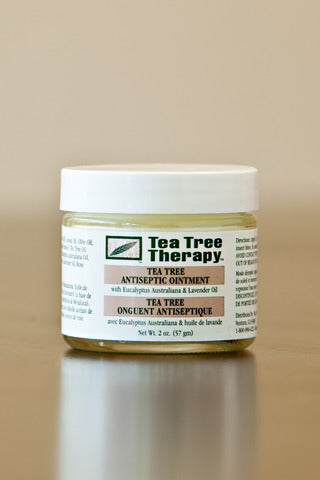 Tea Tree Ointment 2oz
Tea Tree Therapy Antiseptic Ointment is a 100% natural treatment that combines antiseptic, therapeutic doses of pure Tea Tree Oil, Eucalyptus australiana oil and Lavender Oil. It is the ideal treatment to protect and treat cuts, abrasions, chafing, rashes and other skin irritations. Eucalyptus australiana from the Banalasta Plantation is a milder more medicinal Eucalyptus more suitable for use on the skin. In a Beeswax and olive oil base. Does not contain any petrochemicals or mineral oil.
QUESTIONS & ANSWERS
Have a Question?
Be the first to ask a question about this.
Ask a Question