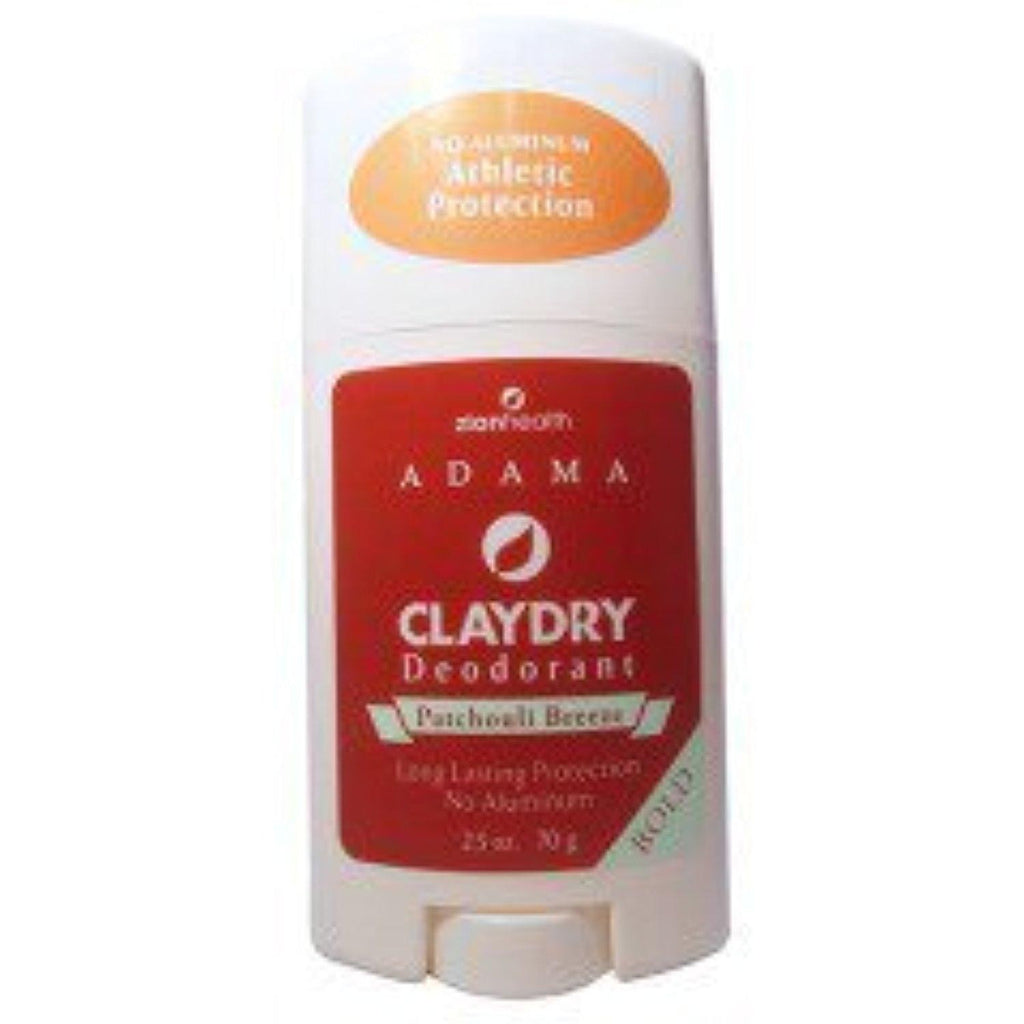 Claydry Deodorant Patchouli Breeze (Zion Health)
Patchouli Breeze scent combines Patchouli and Sandalwood Oils to not only provide an amazingly refreshing smell, but also acts as an agent that is antibacterial, antiseptic, and highly energizing.

Featured Ingredient - Patchouli Essential Oil has been used to treat skin problems, such as dematitis, eczema, acne, and dry chapped skin.

Ingredients: Purified Water, Propanediol, Aloe Barbadensis Leaf Juice, Sodium Stearate, Stearic Acid, Steareth 20, Sodium Hydroxide, Sodium Chloride, Cetyl Alcohol, Witch Hazel Distillate, Calcium Montmorillonite (Kanwa Clay), Calendula Extract, Myrrh Gum Extract, Alpine Lichen Extract, Grapefruit Seed Extract, Chamomile Extract, Essential oil of: Amyris Bergamot, Cedar, Clove, Lavender, Orange, Patchouli, and Sandalwood.

QUESTIONS & ANSWERS
Have a Question?
Be the first to ask a question about this.
Ask a Question