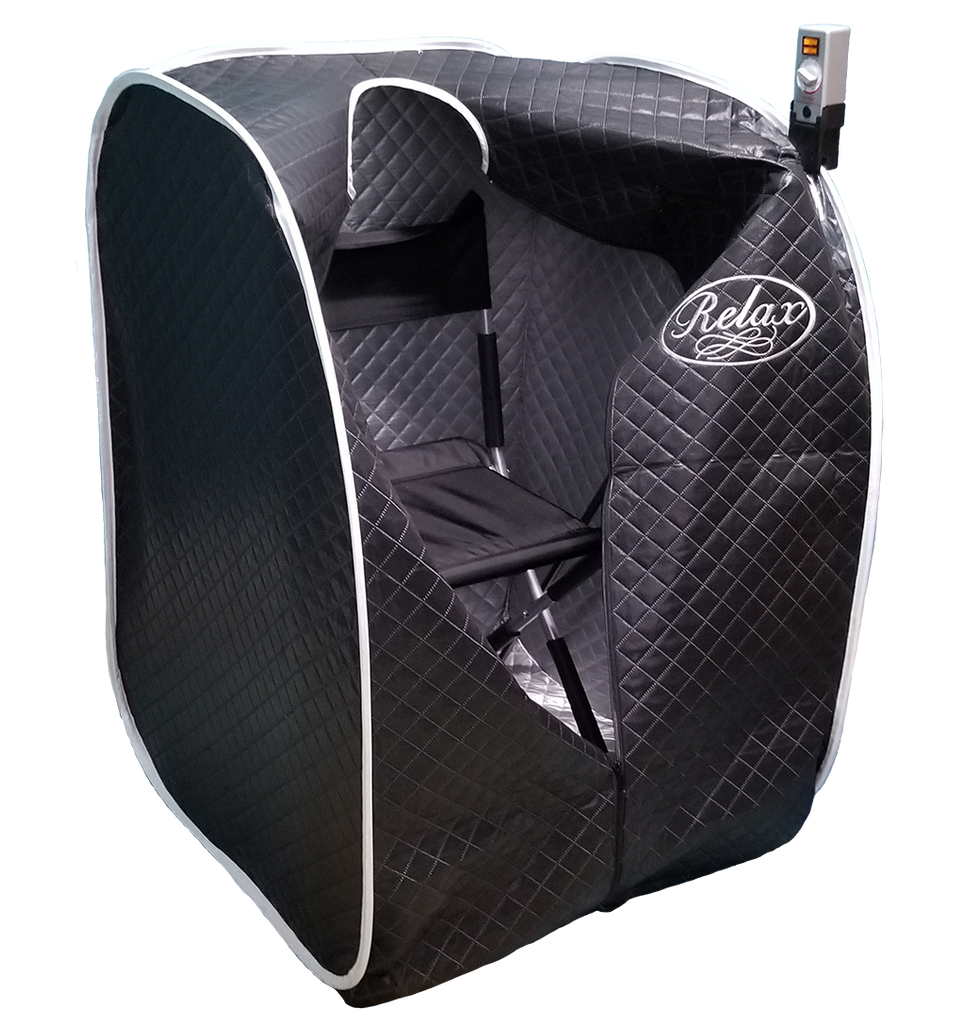 This model contains the same patented radiators as the silver tent sit up Relax sauna but with a thicker tent for better heat retention and more reflection of the infrared. 
---
This is the Relax Far Infrared Sauna, the most advanced far infrared sauna on Earth.
Improved circulation - The penetrating infrared energy improves the blood circulation like no other sauna
Helps you lose weight - increases metabolism and burns fat. Burns up to 600 calories per session!
Beautifies skin and reduce the signs of aging - improved circulation = more healthy and youthful looking skin
Speed up healing by improving the circulation
Detoxify by increasing the release of heavy metals
Heats up faster than a wooden sauna - the Relax Far Infrared Sauna heats up in only 20 seconds
Low Maintenance & self cleaning. Zip it up and run for 5 minutes to self clean. Use a towel to absorb sweat and it is low maintenance. 
Portable and space saving - breaks down in less than 5 minutes
Efficient - Fast heat up time saves energy costs. Turn it on and you are ready to start relaxing!
Time saving - get a complete sweat session in only 20 minutes which is about half the time of a regular wooden sauna.
Lower blood pressure - the infrared sauna increases blood flow and scientific evidence shows that over time this reduces blood pressure
Oxygenates the blood - increases nitric oxide production which reduces blood clots and plaque formation, also fights infection
Pain relief - We have had numerous first hand testimonials of relief of chronic pain after using the infrared sauna
---
Click here to see people describing their experiences with the Relax Far Infrared Sauna
---
Momentum98 is the official distributor of Relax Far Infrared Saunas in North America. We sell at the lowest advertised price so there is no need to search for a better price elsewhere. We guarantee you the best price on the Relax Infrared Sauna.
We offer fast FedEx shipping. You also get a 1 year warranty with your purchase but the sauna will last much longer, we have people who have been using their saunas for 10 years!