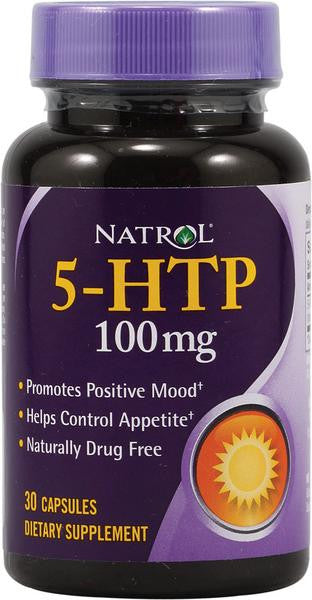 Low levels of serotonin found in the brains of people with depression
Serotonin levels have been shown to affect depression. People who chronically have depression tend to have lower levels of serotonin in the brain. This is why serotonin uptake inhibitors are prescribed to increase the levels of serotonin. 
5-HTP is a way of increasing your bodies own production of serotonin. 5-HTP is a precursor of serotonin so your body can use it to quickly produce serotonin. 
 5-HTP is also a precursor of melatonin, so it can also be used to more gently go to sleep than the flood of melatonin caused by taking a pure melatonin supplement.
Studies have shown that low levels of serotonin contribute to mood and impulse control disorders. (R) This relates to impulse control with diet as well.
Serotonin can affect eating habits, especially impulse carb eating
Carbohydrates can increase serotonin release and this is what leads to "carb craving". 5-HTP supplementation can block this craving by increasing serotonin levels.
Serotonin affects many parts of the body including normal cardiovascular function. 
The Serotonin system affects people with ADHD
A study showed that families that have a defect in serotonin(5-HT(1B)) receptors have a susceptibility to ADHD.(R)
Another study shows the relation in the serotonin/dopamine system and ADHD. "studies however provide evidence for separate contributions of altered dopamine (DA) and serotonin (5-HT) function in this disorder"(R)
Contraindications of 5-HTP - High levels of 5-HTP have shown to cause nausea and diarrhea. These are usually at levels above 900mg. We suggest using a slow time release or low level 5-HTP supplement.